Our Services
Image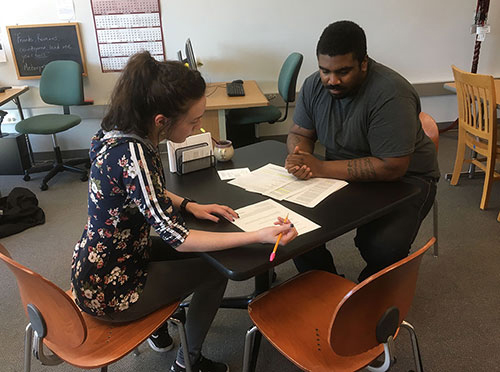 You can come to the Writing Center at either campus to:
Have a writing consultation with one of our writing tutors
Use one of our computers
Check out our writing resources
Simply come in and study
Have a group writing project meeting
If you are a staff or faculty member, we also have many services you may be interested in. Please check our for faculty page for more info.
For more info about what our writing appointments are like and our appointment policy, see our FAQs page.
To read our Terms of Service, go to our Terms of Service page.