Your AA Degree .... no books to purchase!
Pierce Open Pathways (POP)
Pierce College at JBLM is proud to offer a fully transferable Associate of Arts degree using open educational resources (OER). This means little to no textbook cost!
The POP program provides:
Savings: Most class resources are either open or freely available online or in the library, saving students more than $2,000 in textbook costs throughout their two-year degree.
Flexibility: Classes are offered online and face-to-face to suit your preferences. In addition, you can mix and match with non-OER classes.
How to find OER classes:  On the eSchedule, click on the drop down menu for Course Attribute and choose OER: No Textbook to Purchase, then scroll down and select Main Campus and Joint Base Lewis McChord:.
Image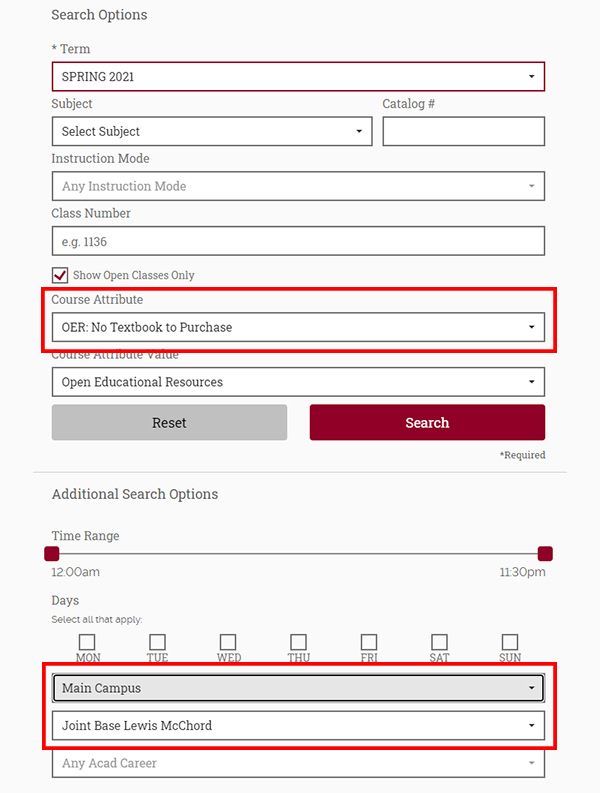 Note: Some classes charge a $10 fee for digital resource hosting for OER materials.
New to Pierce College at JBLM?
Get started at JBLM. You may also call, email or visit us at the Stone Education Center on Lewis-Main or the McChord Education Center at McChord Field. We look forward to serving your educational needs!