Julie A. White, Ph.D.
Image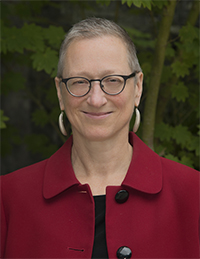 Chancellor and CEO, Pierce College
President, Pierce College Fort Steilacoom
Julie A. White, Ph.D., Chancellor and CEO of Pierce College, leads the staff and faculty of the Pierce College District.
Prior to joining Pierce College in July 2019, Dr. White served as senior vice president of student engagement and learning support at Onondaga Community College in Syracuse, New York. She has also served at a variety of institutions, including community colleges, liberal arts colleges and research universities, with roles in student services, academic administration, research administration, health education and women's services. She became Chancellor in January 2023.
Dr. White earned a Doctor of Philosophy in Educational Leadership from the University of Rochester, a Master in Education in Counseling from Xavier University, and a Bachelor of Science in Education in English Literature from Miami University.
A first-generation college student, Dr. White looks forward to helping Pierce College continue its work in helping all students be successful.
Matthew A. Campbell, Ed.D.
Image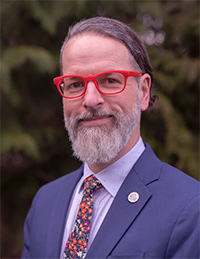 President, Pierce College Fort Steilacoom
Matthew A. Campbell has served as President of Pierce College Fort Steilacoom since May 2023. Previously, he served as Interim President of Pierce College Puyallup and Vice President of Learning and Student Success, where he led many efforts to advance equitable student access, persistence, and successful completion/transition  .
Campbell has served on a number of commissions and committees at the state and national level, and completed the Aspen Presidential Fellowship for Community College Excellence in 2020. While he has served a variety of institutions, from professional schools to research universities, community colleges are where he finds his deepest sense of purpose.
Campbell holds a Doctorate in Educational Leadership and Policy Studies from Temple University, a Master's in Educational Leadership and Policy Studies from University of Washington, and a Bachelor's in Political Science from University of Delaware.
While Campbell was a first-generation college student, he acknowledges the privilege he has had in a higher education system designed for people who look and identify as he does. He is committed to disrupting these historical structures in order to advance racial equity and social justice. 
Maria del Rosario "Chio" Flores, Ph.D.
Image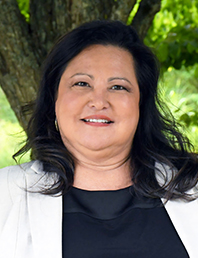 President, Pierce College Puyallup
Prior to her current position as President of Pierce College Puyallup, Chio served as Vice President for Student Services and Enrollment Management at Wenatchee Valley College (WVC). She brings proven expertise in both the two-year and four-year sectors of public higher education in Washington State, with a documented ability to navigate complex structures and multiple stakeholder priorities to strengthen equitable student access and success.  
Chio has been a leader in legislative advocacy for undocumented students, has expanded bilingual/bicultural staffing at WVC, and has built partnerships with tribal communities at Washington State University and WVC. She has provided leadership for accreditation, earning commendations for WVC's holistic support of student success and creating a diverse, welcoming, and inclusive environment. Her work in the state system and as a College Spark Washington trustee has provided her a deep understanding of the educational landscape in Washington and the opportunities to strengthen college access, affordability, and completion. Chio's lived experience and her journey from GED to PhD is the foundation of her work.
 
As President of Pierce College Puyallup, Chio will work closely with the Chancellor, Executive Team, and Pierce College Puyallup's faculty and staff to advance the college's mission. In addition, she will be responsible for leadership of Athletics and the Child Development Centers. Chio will also serve in the role of Tribal Liaison, working collaboratively with our tribal partners to strengthen relationships and co-create programs and services for native and indigenous communities.