Image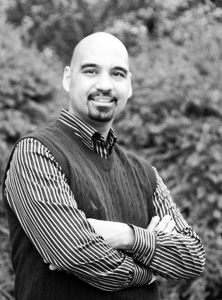 Professor and District Program Coordinator
Business, Management and Marketing
Email: PGerhardt@pierce.ctc.edu
Phone: 253-964-6429
LinkedIn: Dr. Paul Gerhardt, Ph.D.
Website: Pierce College Business Department
"We all must each find the courage and the strength to be our very best. Education and an open-mind are the keys to personal mastery. You get to choose for yourself how successful you are. It is all about the choices you make."
Education
Capella University, Minneapolis, MN

Ph.D., Business Management & Organizational Behavior

Graduated Summa Cum Laude
Chapman University, Orange, CA

M.A., Organizational Leadership (with Distinction)

Graduate Certificate in Human Resource Management

Graduated Summa Cum Laude
The Evergreen State College, Olympia, WA

B. A., Systems Theory and Leadership Dynamics
Highline College, Des Moines, WA

A.A.S., Business and Technology (with Honors)
Courses
Human Relations in the Workplace (Organizational Behaviors)
Principles of Management
Global Business
Marketing
Professional Development
Career Communication
Creative Sales
Business Mathematics
Introduction to Business
Small Business Planning (Entrepreneurship)
Human Resource Management
Why Choose a Business Education at Pierce College?
Every organization in every industry needs people with the skills and training we teach in our Business Department.
Our Pierce College Business professors have decades of industry experience and advanced education in the field of the courses we teach.
Our program is cutting-edge. Our advisory board is made up of leaders in the business industry.
We offer degrees and certificates that help employers have confidence they are hiring the best.
Start at Pierce College and transfer to four year universities and colleges we partner with.