May 17, 2022 2:32 pm
Image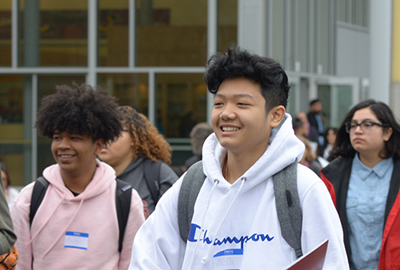 Pierce College EDI CARES launched six different culturally empowering summer camps to meet the needs of high school age youth in Pierce County in 2021, and is offering more camps in summer 2022. These free summer camps are open to all middle and high school students in Pierce County; and will be held in person at Pierce College Fort Steilacoom throughout July and August.

EDI CARES summer camps are diverse, offering programs focused on different academic pathways from music, writing, science, engineering, arts and more. The emphasis on academic pathways provides opportunities for students to learn about their field of interest, clarify their college and career aspirations, and connect with college mentors, faculty and staff. These programs will also provide deep engagement and learning about STEM, college and career preparation, financial literacy, environmental injustice, and indigenous knowledge and ways of knowing.

Additionally, these summer camps represent an intentional collaboration between EDI CARES and our local community organizations, including the Puyallup Tribe, the Rainbow Center, Microsoft, the Mandala Center for Change, the College Success Foundation, and more!

These summer camps demonstrate the continued call to be innovative and reimagine education in a way that meets the needs of our most powerful and capable students. The efforts of all the EDI CARES staff demonstrate their unrelenting desire to fulfill the college's mission to provide quality educational opportunities for a diverse community of learners to thrive in an evolving world.

These summer camps also provide an avenue to expand the high school to college pipeline and introduce local students to life at Pierce College.

Pierce College is looking forward to a summer of empowerment and engagement for our most powerful and capable students.

Learn more about our summer programs and how to apply.