Associate in Veterinary Technology
Image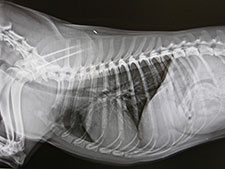 Program Outcomes
Utilize and apply the knowledge necessary to function within the scope of practice of a Licensed Veterinary Technician.
Proficiently execute the Essential Skills dictated by the American Veterinary Medical Association's Committee on Veterinary Technician Education and Activities.
Actively contribute as an integral member of a veterinary health care team while adhering to professional and ethical standards including a strong work ethic, personal responsibility and compassion for clients and animals.
Effectively communicate with veterinary health care team members and clients.
Establish and maintain a work environment that ensures the safety of clients, animals and staff.
Fundamental Areas of Knowledge and Core Abilities Outcomes
General Education at Pierce College prepares graduates to live and work in a dynamically changing world by emphasizing whole student development through fundamental areas of knowledge and the college five core abilities.