Makerspace Hours and Location
Hours
Appointments are available Monday through Friday at both Fort Steilacoom and Puyallup.
For appointment times, please contact a staff member in-person or via email at Maker@pierce.ctc.edu.
Hours
Fort Steilacoom
Monday: 9 a.m. to 12 p.m. and 1 p.m. to 3 p.m. 
Tuesday and Thursday: 11 a.m. to 4 p.m. 
Friday: 9 a.m. to 12 p.m.
Saturday and Sunday: Closed
Puyallup
Monday and Wednesday: 9 a.m. to 2 p.m. 
Tuesday and Thursday: 12 p.m. to 5 p.m. 
Friday: 9 a.m. to 2 p.m.
Saturday and Sunday: Closed
Locations
Fort Steilacoom: Olympic O101 (1st floor foyer)
Puyallup: CTR C272 (inside the computer lab)
Image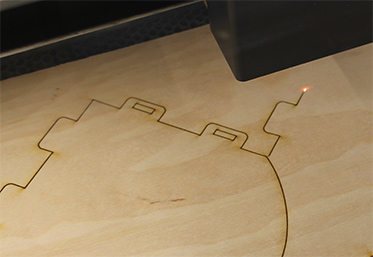 Image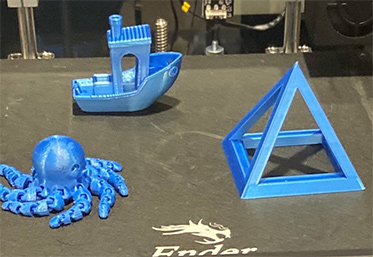 What Is the Makerspace?
The Makerspaces at Pierce College are spaces for students to advance their learning through exploration, ingenuity, and creativity. Students can test out innovative technology with our cutting-edge equipment such as 3D printers, Cricut machines and vinyl cutters, along with a laser cutter/engraver. We also have many other hand tools and supplies students can use to bring their own ideas to life. Use of equipment and all supplies needed to create in the Makerspaces are free for registered students.
Equipment and supplies vary across campuses. For the most up-to-date list of equipment and supplies offered at each location, please visit our Makerspace Canvas page.
We are currently operating by appointment only. Students can request an appointment to use our equipment at either location. Liability waivers are required for equipment use. We also offer project requests where a Makerspace staff member does the creating for you! Simply fill out a request form and a staff member will work with you to make your idea come to life.
Appointments and project requests can be made directly from our Canvas page or by sending us an email.