Clock Hours and Professional Development for K-12 Teachers and Staff
Image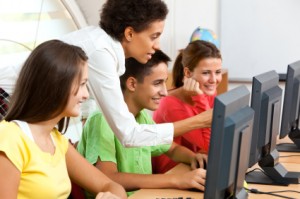 Pierce College Community and Continuing Education is approved by the Washington State Office of the Superintendent of Public Instruction to provide clock hour certification for K-12 public school instructors. To be eligible for clock hours, students must register for classes through our online clock hour certification portal. 
Participants registering for courses that include Clock Hours are encouraged to check with their employing agency to find out if these certifying units will be accepted. Community Education does not maintain a listing for each employing agency.
Community and Continuing Education Units (CEUs)
CEUs are available for Community and Continuing Education classes that are pre-approved. One CEU is available for every 10 hours of class attended. CEUs provide a permanent record of the educational accomplishments of an individual who has completed one or more significant, non-credit educational experience.
Please call 253-840-8452 or email CE-Questions@pierce.ctc.edu if you require CEUs.  Approved requests for CEUs must be made at the time of registration or within the same quarter year in which the class was completed.