Welcome to Pierce College! Whether you are a student, an employee or just visiting, there are a few things you will need to do before coming to campus.
Image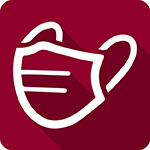 Mask Up
Masks are currently required indoors on all Pierce College campuses, regardless of whether you are vaccinated or unvaccinated.
Image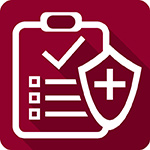 Complete Your Health Check Form
Visitors to campus and students and employees who have submitted vaccination exemptions must fill out the Health Check form every day before coming to campus. By filling out this short health screening, you certify that you are not experiencing symptoms of COVID-19.
Image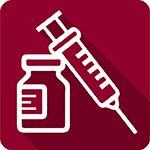 Get Vaccinated
Pierce College is a fully vaccinated campus. That means students and employees are required to receive a COVID-19 vaccine to learn and work on campus, unless they have a religious or medical exemption. Learn more about vaccination requirements and how to get your vaccine on our Vaccinated Campus page.
---
Safety Plans
Safety Plans must be submitted to host pre-approved events and activities on campus. If you are coming to campus for work or classes, you do not need to submit a Safety Plan. There are two versions of the Safety Plan, depending on what type of activity you are planning on campus:
Supplementary Safety Plan - A streamlined safety plan template intended to cover all of a division's instructors in their respective classrooms, or a list of department employees in their respective work areas.
Full Safety Plan - The standard safety plan is used for situations that involves more risk to a large group of people, such as athletic events or commencement ceremonies.
Travel Checklist - If your planned activity includes travel using a Pierce College sponsored multi-passenger vehicle (Bus, Van), implement the safety precautions outlined in this checklist and include it as an addendum to your safety plan.
For more details about Pierce College's COVID-19 response and procedures, download the comprehensive COVID-19 Exposure Control, Mitigation and Recovery Plan (CECMR).